Some myths about WordPress are so persistent that we keep tripping over them. Here you can find out what is behind the myths and which are based on a true core. The worst thing about myths is that they are often repeated, but do not become more correct because of them. Some myths have been in the past, but have long since become obsolete. Don't be put off, here you can see how claims become myths and that conjecture is always poor advice – time for facts.
Myth #1
WordPress is just a blog software
Wrong. WordPress is a content management systemthat has its origins in the blogging scene. Bloggers have higher demands on usabillity than the content management systems popular with companies at the time.
Word of this quickly spread among start-ups and large companies. WordPress has a market share of over 65% among all content management systems in 2021.
If you compare the usage of WordPress with all websites (even those without CMS or with complete own solutions), WordPress not only increases its own share – but leads to a "standardization of the web", so to speak, more and more website owners were convinced by WordPress to maintain the website via a CMS.
WordPress share among all sites
WordPress stands for the democratization of the web.
Millions of website operators have chosen WordPress because it can be easily adapted to a wide variety of needs.
With a total market share of all websites of over 40%, it would be presumptuous to claim that these are only microsites and blogs.
Myth #2
WordPress is only for small sites
false. WordPress is an agile platform and grows with your demands.
WordPress VIP offers an infrastructure service for enterprise users and cooperates with agencies worldwide. As a WordPress agency, we at straightvisions offer a similar service level regardless of this and accompany our customers in every phase of growth.
Take advantage of your opportunities.
While WordPress did its job confidently at startup stages, after a certain level of growth, management starts looking for the next suitable platform – without fully exploiting WordPress' capabilities.
The biggest mistake many companies make is that they don't adjust their technology budgets to their growth. We are sure: With the recommended investment of 5-7% of annual sales in technology, WordPress usually offers the highest return on investment.
With WordPress, you scale when you see it as an agile ecosystem.
Make WordPress your WordPress.
Myth #3
WordPress is not stable
false. WordPress is free and gives you all the possibilities – due to the low threshold, there are many agencies on the market that create WordPress websites or develop extensions.
An unstable WordPress system is the result of wrong technology decisions.
Many agencies try to solve your vision for you with a combination of existing themes and plugins. This can go well, but usually only until changes have to be implemented afterwards.
In contrast to numerous other WordPress agencies, you get individual WordPress programming from us, third-party plugins we recommend only after comprehensive evaluation for your purpose.
WordPress allows you to ignore best practices – ideal for prototyping in an agile environment. WordPress supports compliance with best practices at the same time – ideal for stable software solutions.
Ideally, as a customer, you set the priorities of stability vs. flexibility and get advice from your WordPress agency regarding an optimal implementation.
Myth #4
WordPress can't do eCommerce
false. In addition to many addons for special areas, WooCommerce is a WordPress eCommerce solution that can scale almost unlimitedly.
Separation of Concerns
The most common thinking error: Just because With WooCommerce + Addons many other disciplines can also be handled souverrän, you should do the same.
In addition to the shop, many WooCommerce operators solve numerous other fulfillment & CRM tasks in the same system: invoicing, shipping & inventory, CRM & marketing and any further integration you can imagine.
The reason: Because it's so simple.
Especially at the beginning, agile solutions for every eCommerce process can be found quickly. It is madness to think that each of these solutions would be infinitely scalable for any purpose.
Do it better: With your vision and requirements in mind, make it a point to get comprehensive technology advice – what worked perfectly for you yesterday may be a blocker tomorrow.
This is then not the problem of WordPress – but result of changed expectations. The advantage is that WordPress can be easily adapted to new situations – blockers can be solved.
From the first proof-of-concept to an API-driven cloud solution: We develop successful technology concepts for our customers, implement them and advise on the necessary changes.
Myth #5
WordPress is slow
false. WordPress is as light as a feather. We measured this: With WordPress, the fastest websites are possible.
Slow websites are a decision.
We regularly carry out technical relaunches because our customers were not optimally advised by other agencies: The focus was on the implementation of the design specifications and functions.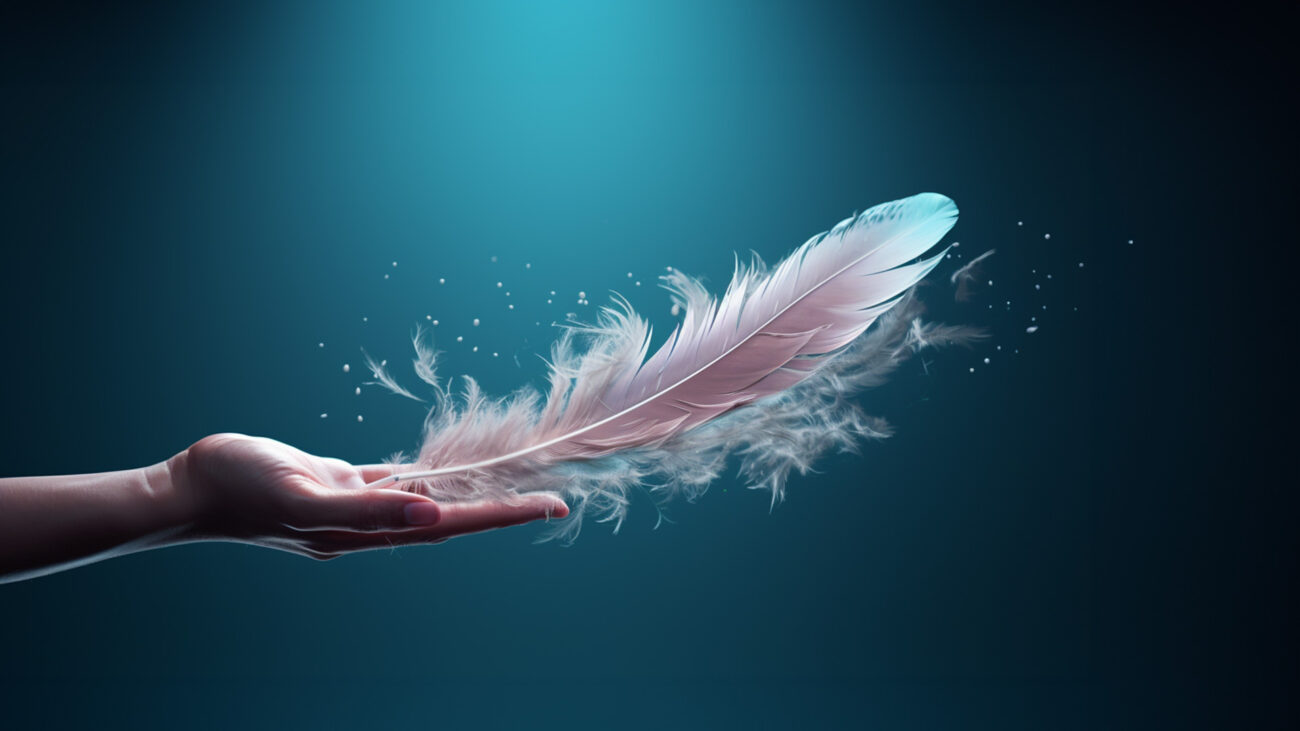 On the other hand, pagespeed optimization was severely neglected. The speed of a website has not only been an issue since yesterday, but must be part of the implementation from the outset.
Many agencies simply research ready-made WordPress themes for their clients and merely configure them – this is not custom website development!
Subsequent optimization is hardly possible – if required, we check the possibilities and create initial improvements.
In most cases, however, a lasting remedy can only be found with a technical relaunch, in which the framework is implemented anew – correctly this time.
We can improve the speeds of WordPress websites so regularly by a factor of 10 and more.
Myth #6
WordPress is insecure
false. Not only golem.de comes to the conclusion that WordPress is more secure than the competition. Critical security holes are closed automatically and without delay by automatic updates – a novelty on the CMS market and WordPress is thus officially a pioneer.
Open source instead of stealth
Besides, with popular open source software you can be sure that the source code is checked countless times by independent third parties – security experts, scanning tools: security vulnerabilities have a very hard time hiding with WordPress.
Of course, this does not apply to the countless plugins and themes for the WordPress system. A trustworthy system should also only be extended with trustworthy third-party software.
With over 15 years of experience, as a WordPress agency, we know how to spot the Pappenheimer and test WordPress plugins for our clients – as needed at code level.
Especially with regard to the GDPR, only trustworthy software should be used for customer data at the latest.
Myth #7
WordPress is not state of the art
false. WordPress is revolutionary. WordPress has set the hurdle so low by the 5-minute installation for content publishers that each person can immediately start with their own website.
Through the open source approach, WordPress leads to a democratization of the web. Unlike social media portals or platform providers, such as Wix or Shopify, you retain full control over structures, content and data – WordPress is therefore able to map every individual process and innovation without exception.
More choice than anywhere else.
About 60,000 plugins are currently available for free, plus about 6,000 paid plugins – the WordPress market is huge, so it's not surprising that new technical solutions, especially for WordPress, are provided early in the form of plugins.
Content creation revolutionized: The Block Editor Gutenberg
With the introduction of Block Editor Gutenberg, the Core development team proves that they are ready to cut off old braids and start over when a technical revolution makes sense.
Instead of using an HTML/BBcode soup, form masks or abstract PageBuilders, such as Elementor or Divi, the Block Editor takes a different approach: maximum freedom and combination possibilities for the authors with a React-based editor engine.
The next milestones:
Parallel editing of posts by multiple users, full site editing, multilingualism.
The Gutenberg Project in WordPress exemplifies the community's innovative spirit.
WordPress Myths Refuted
result
It's easy to criticize WordPress if you don't pay attention to the timeline. Most WordPress myths were true for a while, but some have been successfully solved for years – then continuing to repeat them doesn't make them any more true.
Unlike other content management systems, WordPress is backed by a huge community of millions of users – it has never been easier to digitally map individual processes.
Whether WordPress is the right solution for you is basically up to you – we've been able to successfully digitize any process you want via WordPress so far. More importantly, it is to understand that the grass on the other side of the fence is not greener:
Say goodbye to technology dogmas: Other content management systems also have strengths, weaknesses and myths.
It's much more important to recognize where WordPress benefits them – even strategically – and where it holds you back.
However, you will face similar issues with other technologies – so an evaluation and technology audit is ideal to identify where WordPress can help you achieve your vision – or when another technology is better suited.
Do not let myths unsettle you, we advise you as a WordPress agency if necessary and take into account not only the strengths, but also the weaknesses of WordPress.